Gear is personal.  We all like different things and how things fit or feel on us are always unique.  We, personally, are low maintenance and for the majority of the time, we just enjoy our adventures with what gear we have.  We was on a hike a year ago though and quickly discovered the importance of quality boots.  We also fly with our gear and backpack it around with us, so we have also started buying gear based on weight and reviews.  Below are some of the items that we have purchased, love and either have bought again or will buy again.
BUYING TIP:  We buy our big ticket items from the companies that offer us our end of the year rewards.  That big ticket item becomes sensible to our budget.  Also, when we do get bonus money in our budget, that is when we set some aside for our big ticket gear.  There are certain gear items that we will buy the big ticket item because it is quality and does hold up for years.  It is worth what we pay for it.  Our two favorite places for these are REI and Moosejaw.  REI has incredible in-store sales reps and lifetime warranties that kick butt!  Moosejaw is our rad, quirky and entertaining store with Moosejaw Madness!
Disclaimer:  We do NOT get anything from our opinions or sharing the links, we did that simply out of convenience to help you find the places we reference.  Some of them we just love because they are personable with quirky little notes when you get your merchandise.  Human interaction in this modern world with a simple note is commendable.  Love stores that dare to be different!
THERMACELL
When bow season kicks off the hunting season, the mosquitos are out for blood.  They have no mercy on us.  Going without our ThermaCELL is insane.  The ThermaCELL literally creates a mosquito free zone so that we can enjoy our hunt without being eaten alive.  This is the one product that we love and try to never go out in the woods without it.   It also works great at camp.
KEEN TARGHEE II HIKING BOOTS
After reviewing hiking boots online and seeing what people did or did not like about the different brands, we decided to go to REI.  We was able to look at different leading brands, try them on and get a feel for them there at the store.  It greatly impacted our purchasing power.  We loved the toe room in these Targhee II boots.  We have not regretted our purchase and we are both ready to go get another pair.  They are so comfortable!  Not to mention, the plantar fasciitis went away.  So glad for that!  We considered the lower hiking shoes and seen great ratings for some lighter weight hiking shoes, but we are sticking with these.  These support are ankles, keep out litter from our shoes fairly well and for us are shear comfort.
MERINO WOOL SOCKS
We didn't used to pay much attention to what socks we put on, we just hiked.  When we started getting more serious about hiking, especially toting loaded packs, we changed our lackadaisical mindset.  We happen to splurge when we bought our new boots and got a pair of socks also.  We have bought numerous pairs and styles since.  We find the merino wool socks (whichever brand you chose) work well at protecting your feet.  We have tried Wigwam and Wright socks that help prevent blisters also.  They work good also, but the merino wool socks are our favorites.
REI HALF DOME 2PLUS TENT
We researched for a good 3-season tent after being disappointed multiple times out west with our everyday Florida tent.  August in Idaho, we never expected it to dip down to 29 degrees a couple nights.  Then there was the Oregon hail storm where everything was drenched, that was the final straw.
So after hours on the internet reading reviews, we decided to go check out a Marmot 3-person tent at the store.  While we was there, the store salesman compared what we was looking at to the REI Half Dome 2Plus.  The minor differences were not substantial enough for us not to buy the REI 2Plus for almost half the price.
It is half the weight of our typical tents, which made us happy.  It works out great when we backpack.  It is plenty of space for both of us to be comfortable when we venture out together.  It has doors on each side and a vestibule on each side.   In fact, we debated who gets it when we go on separate trips, so we purchased a second one.  The first one we bought was the yellow.  We are hoping the green lets less light in and when we are out in the woods it will camouflage us a bit.    We also waited for a sale and got the green one even cheaper.  Yes, we are bargain shoppers none the less.
LUCI SOLAR LIGHT
A friend loaned me one of these Luci lights one time and when I returned it to her, I immediately got online and purchased two.  I knew one would not cut it.  There is hardly any weight to them, no batteries and they have multiple settings.  If you backpack or just camp in general, you will love this light!
HYDRO FLASK
I was gifted a 21 oz. Hydro Flask with a flip top lid.  It kept ice in it for 2 days.  In Florida, in a hot car or in your backpack on a hike it still keeps ice for two days.  I was amazed.  It can also be used to keep hot things hot.  I keep mine solely for cold though.  There is nothing more refreshing after a long hike, when your camelback water has already turned warm, and you grab that bottle and it has ice cold water.  I was so impressed with mine that I have bought 3 more as gifts for others.  That's right, pay it forward!
PATAGONIA NANO PUFF JACKET
While out west one time when the weather was just starting to dip down in the evenings, I realized that I needed a better jacket than what I had been bringing.  Buying a jacket in Florida that protects you from extreme cold is kind of an oxy moron.  I noticed several people out west had the Nano Puff jackets.  I started researching them online and decided that my next serious purchase was going to be one of these before I headed west again.  After I had mine, I of course bought another for my sweetheart.  We went to Oklahoma and the wind was ripping on top of the mountains.  We was thankful.  This jacket is worth every penny.  Light, very lightweight, yet it is very warm.  It folds up into nothing and can be packed easily.  It is not bulky.
SCUNCI EVERYDAY & ACTIVE VISOR
By fluke, looking for hair ties, we found this in Wal-Mart.  They probably have it other places too, but that is where we bought one.  Hair days have never looked so good on bad ones.  It helps collect the sweat.  It does not hold as much heat in on your head during the warmer hiking days.  It's light weight and has become a well-used item.  We are definitely going to have to buy more.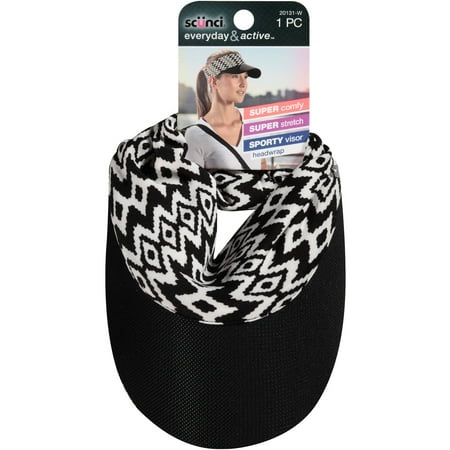 RIP VAN WAFELS
Don't laugh, food is serious.  We backpack and even on our longer day hikes we still try to pack lightweight food.  We usually make our own granola bars, but occasionally we buy some that keep longer.  We was researching hiking foods and came across a website called The Feed.  It has several items that are worthy of praise.  The majority of the items on there are for your outdoor enthusiast and not just for snacking on around the old homestead.  They have these Rip Van Wafels though that are scrumptious.  We have ordered them 3 different times now.  On the trail, they are our treat.  They do come in different flavors.  We use them as our reward for our efforts.  The dark chocolate sea salt ones – "Oh My" is all I can really leave you with on these.
WRAPEAT
Reusable bag meets flat Velcro wrap.  We love it!  We have reusable bags that are handy, but these things are so compact, lightweight and versatile.  We use them every day.  We use them for hiking and we have plans for them on our next backpack trip.  They are the perfect size for sandwiches, cheeses, meats and the list goes on!  We found them on Amazon.  They appear to have their own site, WrapEat.me that we have not went to.  We will definitely be buying more of these, six is not enough.
BATTLBOX
Yes, people have their favorite monthly subscriptions to different gear boxes that are mailed to their doorstep.  We have tried at least four different ones now.  Our tried and true one that we both love and look forward to is BattlBox.  He gets to open it, but we are like little kids calling dibs on items as he pulls them out of the box.  He always passes me the postcard that lists the items in the box, I scan it quickly for what I want.  Ultimately, we share!  It is a great value for the gear.  It has unique items that you can't just buy anywhere.  Are the larger price tagged boxes worth it?  Yes!  Knife man amongst us loves their knives.  It has the links to buy more of an item if you think it is that rad of an item, and discounts for them a lot of times.  We have also contacted them before to upsize, downsize or report a missing product.  Their customer service is top notch!  We have never been disappointed!
So that finished up the list of things that we felt was worth the money and we will continue to buy more of.  We have purchased a few more items that we need to field test a lot more before we tell you what we think about them.  If you try or use any of the gear that we discussed, please let us know your thoughts.
Also, please tell us – what is your favorite gear?